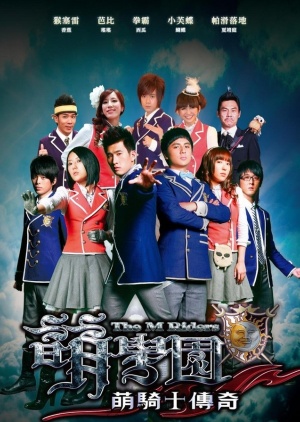 Welcome to New Wiki Name

Edit
Welcome to TheMRiders Wikia. This wiki is for a Taiwanese drama, which aired on 3rd July 2010.
Introduction
Edit
The M Riders is a Taiwanese drama TV show for kids. The genres are fantasy, action and magic. It consists of six seasons. It is about Lan Bao and Jian Ni, two students who are accepted into a magical school called Meng Academy. The entire series is about the M Riders who protects Earth, Meng Academy and their struggle to stop the Dark Forces.
Latest activity
Edit
Ad blocker interference detected!
Wikia is a free-to-use site that makes money from advertising. We have a modified experience for viewers using ad blockers

Wikia is not accessible if you've made further modifications. Remove the custom ad blocker rule(s) and the page will load as expected.